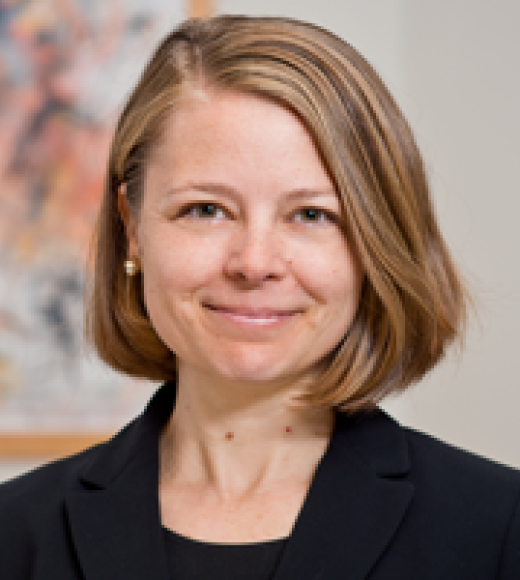 Office Hours
Thursday 12-2pm
Bio
Education
Ph.D., Economics, Johns Hopkins University, 2005
M.A., Economics, Johns Hopkins University, 2001
M.S., Agricultural and Applied Economics, Virginia Polytechnic Institute and State University, 1996
B.A., Economics major, East Asian Studies minor, College of William and Mary, 1994
About
Katheryn Russ has expertise in open-economy macroeconomics and international trade policy. She is a faculty research associate in the National Bureau of Economic Research International Trade and Investment Group and Co-Organizer of the International Trade and Macroeconomics Working Group. She is a Non-Resident Senior Fellow at the Peterson Institute for International Economics and served as Senior Economist for International Trade and Finance for the White House Council of Economic Advisors 2015-16. She has been a visitor at the central banks of Germany, Portugal, and France, and the Federal Reserve Banks of St. Louis and San Francisco; a research advisor at the Halle Institute for Economic Research in Halle, Germany; and a research associate of the Institute for Globalization and Monetary Policy at the Federal Reserve Bank of Dallas. She is a member of the Academic Advisory Board for the Federal Reserve Bank of San Francisco and of the Econofact network. She has written numerous articles on international trade and finance, including for the Journal of International Economics; the Journal of Money, Credit, and Banking; American Economic Journal: Macroeconomics; and the Harvard Business Review. She often speaks on international trade and finance in outlets such as Chicago Tribune, Economist Magazine, Newsweek, New York Times, NPR, Wall Street Journal, and Washington Post.
Research Focus
Professor Russ conducts research on the macroeconomic outcomes arising from international trade and investment.
Publications
Russ, K., and B. de Blas. "Understanding Markups in the Global Economy." American Economic Journal: Macroeconomics (forthcoming).
Russ, K., F. Bremus, C. Buch, and M. Schnitzer. "Big Banks and Macroeconomic Outcomes." The Evolution of Thought on Banking Regulation (tentative title). Ed. Jon Danielsson (in press). London: VoxEU eBooks
Russ, K., S. Contessi, and L. Li. "Bank versus Bond Financing over the Business Cycle." Economic Synopses 31 (November 2014): 1–3.
Russ, K., and B. de Blas. "Hymer's Multinationals." Journal of Economic Behavior and Organization 94.C (2013): 381–392.
Russ, K., and D. Valderrama. "A Theory of Bank Versus Bond Finance and Intra-Industry Reallocation" (NBER Working Paper, No. 15454). Journal of Macroeconomics 34.3 (2012): 652–673.
Teaching
Professor Russ teaches undergraduate courses in international microeconomics, international macroeconomics, and the economy of East Asia, and supervises honors study. She teaches a graduate course on international trade and soon will teach a graduate course in international macroeconomics.
Awards
National Science Foundation ($46,316): "Systemic Risk in Financial Intermediation: An International Perspective," 2012
Volkswagen Foundation (103,000, part of 675,000 project led by Claudia Buch, University of Tbingen): "Europe's Global Linkages and the Impact of the Financial Crisis: Policies for Sustainable Trade, Capital Flows, and Migration," 2011
University of California, Davis: Thomas Mayer Award for Distinguished Teaching in Economics (graduate and undergraduate), 2010
Tags