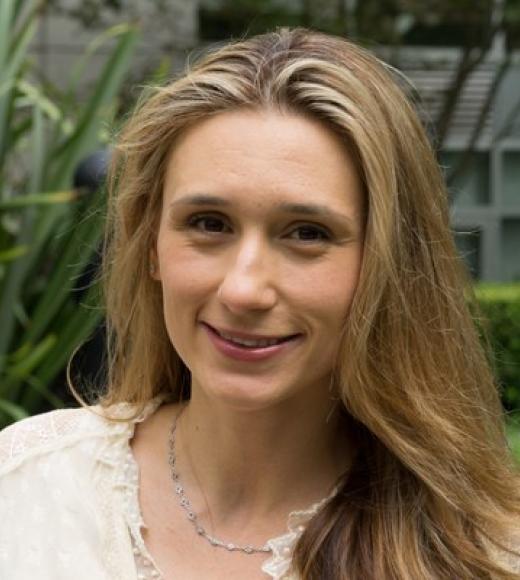 Bio
Education
Ph.D., Economics, University of Minnesota, 2009
M.A., Economics, University of Minnesota, 2008
B.A., Economics and Finance (joint Honors), McGill University, 2004
About
Ina Simonovska specializes in international trade, international finance and macroeconomics.
Research Focus
Professor Simonovska's research interests focus on understanding the sources of welfare gains from international integration. On the one hand, she develops theoretical and empirical models that evaluate the different channels through which trade liberalization in goods and services lowers consumer good prices and raises consumer wellbeing. On other hand, she formalizes and tests hypotheses about determinants of cross-border investment flows, which ultimately lead to the accumulation of capital and the macroeconomic development of a nation.
Publications
Jung, J., I. Simonovska, and A. Weinberger "Exporter Heterogeneity and Price Discrimination: A Quantitative View," Journal of International Economics, forthcoming.

Bertoletti, P., F. Etro, and I. Simonovska "International Trade with Indirect Additivity." American Economic Journal – Microeconomics, 10(2), 1-59 (2018)

David, J. and I. Simonovska "Correlated Beliefs, Returns, and Stock Market Volatility." Journal of International Economics 99, S58-S77 (2016)

Simonovska, I. "Income Differences and Prices of Tradables: Insights from an Online Retailer." Review of Economic Studies 82 (4), 1612-1656 (2015).

Simonovska, I., and M.E. Waugh. "The Elasticity of Trade: Estimates and Evidence." Journal of International Economics 92.1 (2014): 34–50.

Geromichalos, A., and I. Simonovska: "Asset Liquidity and International Portfolio Choice." Journal of Economic Theory 151.1 (2014): 342–380.
Teaching
Ina Simonovska teaches undergraduate courses in international trade and international finance, and a graduate course in international macroeconomics.
Awards
Institute of Social Sciences Individual Research Grant, UC Davis, 2014–2016
Hellman Fellowship, University of California, Davis, 2014–2015
Bhagwati Award for best paper in 2013-2014, Journal of International Economics
Peter B. Kenen Fellowship, Princeton University, 2011–2012
Tags