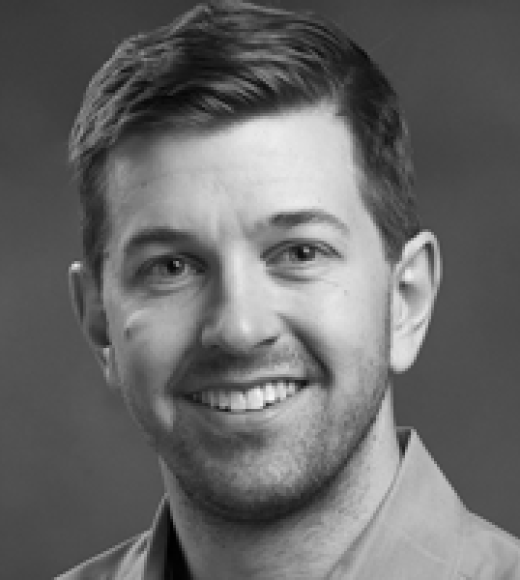 Office Hours
T 1:45 - 2:45, in person, SSH 1120
W 2:30 - 3:30, on Zoom
Bio
Education
Ph.D., Economics, MIT, 2005
B.A., Mathematics and Economics, Williams College, 1997
About
Erich Muehlegger specializes in energy, environment, public finance and industrial organization.
Research Focus
Professor Muehlegger conducts research in the economic implications of consumer behavior, and consumer response to taxes and financial incentives.
Publications
Muehlegger, Erich, and David S. Rapson. "Subsidizing low-and middle-income adoption of electric vehicles: Quasi-experimental evidence from California." Journal of Public Economics 216 (2022): 104752.
Muehlegger, Erich, and Richard L. Sweeney. "Pass-through of own and rival cost shocks: Evidence from the US Fracking boom." Review of Economics and Statistics 104, no. 6 (2022): 1361-1369.
Herrnstadt, Evan, Anthony Heyes, Erich Muehlegger, and Soodeh Saberian. "Air pollution and criminal activity: Microgeographic evidence from Chicago." American Economic Journal: Applied Economics 13, no. 4 (2021): 70-100.
Marion, J., Muehlegger., E., Slemrod, J., and W. Kopczuk, "Does Tax-Collection Invariance Hold? Evasion and the Pass-through of State Diesel Taxes." American Economic Journal: Economics Policy 8.2 (May 2016): 251-286.
Li, S., Linn, J., and E. Muehlegger. "Gasoline Taxes and Consumer Behavior." American Economic Journal: Economic Policy 6.4 (November 2014): 302–342.
Gallagher, K., and E. Muehlegger "Giving Green to Get Green: Incentives and Consumer Adoption of Hybrid Vehicle Technology" Journal of Environmental Economics and Management 61:1 (January 2011):1-15.
Davis, L., and E. Muehlegger "Do Americans Consume Too Little Natural Gas" RAND Journal of Economics 41:4 (Winter 2010): 791-810.
Marion, J., and E. Muehlegger. "Measuring Illegal Activity and the Effects of Regulatory Innovation: Tax Evasion and the Dyeing of Untaxed Diesel" Journal of Political Economy 116:4 (August 2008): 633-666.
Teaching
Erich Muehlegger teaches courses in strategy, competition and regulation; markets and market failure; and quantitative analysis and empirical methods.
Recent Awards
Institute for Transportation Studies, National Center for Sustainable Transportation Research Grant "

Do Fuel Taxes Face Ideological or Economic Opposition? Evidence from Voting on Proposition 6 and Lessons for Policy-Making

?" PI, 2022
National Science Foundation,  (SB) 1 Research Grant "

Electric Vehicles: Economics of the Extensive and Intensive Margins (Award #2049929)

" co-PI, 2021
Institute for Transportation Studies, Senate Bill (SB) 1 Research Grant "

Do electricity prices affect EV adoption?

" co-PI, 2019
Institute for Transportation Studies, Senate Bill (SB) 1 Research Grant "How Much Pollution Abatement Do EV Subsidies Buy Us?." co-PI, 2018
Institute for Transportation Studies, Senate Bill (SB) 1 Research Grant "Estimating the Effects of the Enhanced Fleet Modernization Project - Plus Up and the Elasticity of Demand for Electric Vehicles." co-PI, 2017
National Center for Sustainable Transportation, Caltrans Grant "Understanding the Distributional Impacts of Vehicle Policy: Who Buys New and Used Alternative Vehicles?" co-PI, 2017
Tags