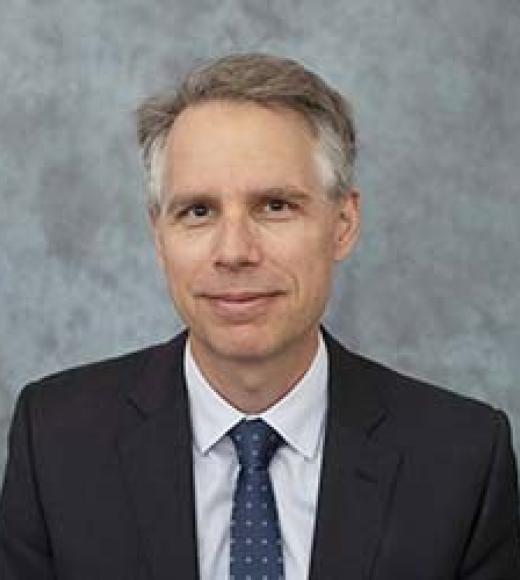 1104 SSH
1 Shields Avenue, Davis CA 95616
Bio
Education
Ph.D., Economics, UC Berkeley, 2001
A.B., Economics, Washington University, St. Louis, 1996 (magna cum laude)
About
Christopher M. Meissner, professor of economics, is an authority in comparative economic history, with an emphasis on international finance and international trade. In addition to his UC Davis faculty position, he also is a research associate at the National Bureau of Economic Research (NBER) in the Development of the American Economy (DAE) program.
Research Focus
Professor Meissner's research focuses on the economic history of the international economy, particularly between 1870 and the present. He has expertise in international financial crises, exchange rate policy, and international trade and finance.
Publications
López Córdova, J. E., and C. M. Meissner. "Exchange Rate Regimes and International Trade: Evidence From the Classical Gold Standard Era, 1870–1913." American Economic Review 93.1 (March 2003): 344–353.
Meissner, C. M., and G. Mathy. "Trade, Exchange Rate Regimes and Output Co-Movement: Evidence From the Great Depression." Journal of Monetary Economics 58.4 (2011): 362–372.
Bordo, M., and C. M. Meissner. "Does Inequality Lead to a Financial Crisis?" Journal of International Money and Finance 31.8 (2012): 2147–2161.
Meissner, C. M., D. S. Jacks, and D. Novy. "Trade Booms, Trade Busts, and Trade Costs." Journal of International Economics 83.2: 185–201.
Meissner, C. M., and N. Oomes. "Why Do Countries Peg the Way They Peg? The Determinants of Anchor Currency Choice." Journal of International Money and Finance 28.3 (2009): 522–547.
Teaching
Professor Meissner conducts courses in economic history of the global economy and economic history of the United States, and oversees honors study.
Awards
Winner (with co-author Michael Huberman), Arthur H. Cole Prize for the best paper published in the Journal of Economic History during the previous year. Awarded by the Economic History Association, September 2011.
Runners-up (with co-authors David Jacks and Dennis Novy) for the Explorations Prize for the best article published in the previous year in Explorations in Economic History, September 2010.
ESRC (United Kingdom) Grant RES-000-22-3112 £94,000 ($167,000) International Trade Integration: New Methods and New Data, October, 2008 – October 2010, with co-PIs Dennis Novy (University of Warwick) and David S. Jacks (Simon Fraser).
Tags